Hampton Property Management
We can Help Manage Your Hampton Rental Property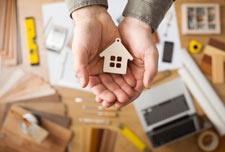 We offer a full range of property management services tailored to you as an investor, homeowner, or landlord. We have an extensive portfolio of single family homes, townhouses and condos in the Coastal Virginia area.
Inquire About Our Services
Benefits of using 757 Rental Homes
No hassle management
Automated owner statements
Online Owner Portal Access
Industry leading marketing tools
24/7 maintenance request handling
Prompt Response to Tenant Requests
Low vacancy rate
Low time on market
Industry specific local knowledge
What we do as your property manager:
Fill vacancies
Advertise your rental
Handle tenant inquiries
Verify credit
Process Applications
Prepare leases and addenda
Lease signing
Manage maintenance concerns
Collect rents
Accounting
Coordinate Evictions
Advertisements
+
Online Advertising
Website Updates
Multiple Listing Service
Sign and Lock Box
Social Media Advertising
Application Process
+
Income Analysis
Analysis of Credit worthiness
Verify Rental and Employment History
Property Management
+
Perform Move-In & Move-Out Inspections
On call 24/7 for all maintenance needs
Perform periodic surveys of your investments every 6 months
Owners are Informed of maintenance needs before the work is performed
Accounting
+
Rent Processing
Monthly Deposit of Rent to Local Banks
Provide Monthly Income Statements
Provide yearly 1099′s and Income & Expense Statements for Tax Reporting Purposes
Property Evaluation
+
Let us prepare a comprehensive market analysis of your investment and ensure you are getting top dollar whether you decide to lease or to sell.
Marketing
+
We use the most proven and current methods for putting your property out there and in front of the rental market. Out listings are placed on the MLS, Craigslist, Postlets, Automatic Housing Referral Network, Trulia, Zillow and many more. We also frequently feature properties on our Facebook page.
Tenant Screening
+
We help you find and retain terrific tenants through excellent customer service that begins with the first call to us. Then, our diligent examination of their rental history, employment history and credit worthiness is performed. The final approval is yours!
Security Deposits
+
We typically require tenants to place a security deposit equal to one month's rent.
Lease Preparation
+
We manage all paperwork from security deposit acceptance to security deposit refund and everything in between.
Hampton Area Information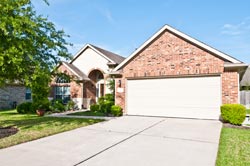 In December 1606, three ships carrying men and boys left England on a mission sponsored by a proprietary company. Headed by Captain Christopher Newport, they sailed across the Atlantic Ocean to North America. After a long voyage, they first landed at the entrance to the Chesapeake Bay on the south shore at a place they named Cape Henry (for Henry Frederick, Prince of Wales, the elder son of their king).
During the first few days of exploration, they identified the site of Old Point Comfort (which they originally named "Point Comfort") as a strategic defensive location at the entrance to the body of water that became known as Hampton Roads. This is formed by the confluence of the Elizabeth, Nansemond, and James rivers. The latter is the longest river in Virginia. Source From Wikipedia
Coastal Virginia Area is comprised of the following cities:
---